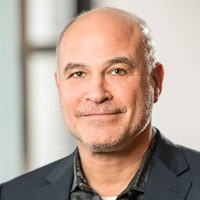 Partner & CEO
Steve Klein
As CEO and co-founder of Apple Core Holdings, Steve's vision has led the growth of the firm from its inception as a set of hotel properties into a diversified investment company that includes premier event spaces, commercial real estate, direct venture capital and seed capital for hedge funds and venture funds, as well as occasional arts and entertainment funding and production.
Steve began his career as a corporate tax attorney at places like Cravath Swaine and Moore and Skadden Arps in New York before leaving in 1992 to co-found Apple Core Hotels, a developer, owner, and operator of hotels in midtown Manhattan. Steve's law degrees (JD, LLM in Tax) and legal experience have provided invaluable context to understanding complex deals and structures in our businesses.
Steve serves on many boards of Apple Core Holdings' direct investments, including Iconic Spaces, Zeno Media, Yumble, and FieldPulse, as well as serving as a venture partner for Shavit Capital Fund, advisor for Capri Ventures, and anchor investor in IrrvrntVC and Revenue Roll Debt Fund. Steve is also has been a board observer for companies like Siemplify, PlainID. Revenue Roll and Ngrow.
Steve has also written, directed and produced for both film and theater, including producing the film Passing Strange in 2009 together with Spike Lee, which Mr. Lee also directed. (The film was the best reviewed film of the year, earning 100% on Rotten Tomatoes.) Steve also wrote and directed the feature film Game Day staring Richard Lewis in 1998. Steve was nominated for a Tony Award for Best Musical and won a Drama Desk Award for Best Musical as a producer of Passing Strange on Broadway. 
Steve also became deeply involved in machine translation and artificial intelligence, participating in the novel research of one of Apple Core's portfolio companies. He is the co-author, with Jaime Carbonell, of the following academic papers: "Unsupervised Phrasal Near-Synonym Generation from Text Corpora," published in the Proceedings of the Association for the Advancement of Artificial Intelligence (AAAI-2015), and "Context-based Machine Translation," published in the Proceedings of the Association for Machine Translation of the Americas (AMTA-2006).
Steve holds a J.D., Magna Cum Laude, from Boston University Law School and a Master's Degree in tax law from New York University Law School. He received his Bachelor of Science in business from the State University of New York in Albany.